Our Team
Dr Pasquale Kornecki
Senior Clinical Psychologist and Director
Doctorate in Clinical Psychology
M.Sc Psychology
B.Sc(Hons) Psychology
HCPC registered
Member of British Psychological Society
Trained in EMDR
GDPR Compliant
I have worked in the NHS for 10 years and I presently work as a senior clinical psychologist supporting children, young people adults and their families. I work with people who suffer from anxiety related difficulties as well as depression & behavioural difficulties. I have experience in supporting children & young people who have difficulties relating to self-harm as well as those on the Autistic Spectrum (providing both assessment & therapy). I have completed my training in Eye Movement Desensitisation & Reprocessing (EMDR) & work with individuals suffering PTSD. Throughout my training I have developed skills in delivering Cognitive Behavioural Therapy (CBT), and Acceptance & Commitment Therapy (ACT) informed approaches with adults, children and adolescents. I believe in being able to offer a range of well-evidenced approaches tailored to best support the individuals I work with.
Maggie Day
Cognitive Behavioural Therapist
Postgraduate Diploma in Cognitive Behavioural Therapy
BSc (Hons) Counselling & Psychology
Level 3 Certificate in Counselling Skills
GDPR Compliant

I have 10 years of experience working in the NHS for a range of services which include Doctors training, outpatient hospital clinics and psychological therapies. I have 7 years of experience delivering Cognitive Behavioural Therapy in Primary Care and Occupational Health services. I currently work locum for the NHS in Primary Care Psychological Therapy services providing high intensity, time-limited interventions for a range of anxiety disorders and depression. I am passionate about helping people understand their difficulties and to make positive steps towards achieving their goals. In addition to this, I have experience working for a private medical insurance company monitoring and assessing treatment plans in accordance with company regulations and best practice guidelines.

I am able to provide CBT at reduced rates for people on limited incomes.

I undertake cognitive behavioural therapy by SKYPE
Becky Gorton
Senior Child & Adolescent Mental Health Practitioner
Cognitive Behaviour Therapist
Dip Social Work/ DipHE Applied Social Sciences
Dip Naturopathic Nutrition
Foundation in Family Therapy
PGDip Cognitive Behaviour Therapy (CYP)
HCPC Registered
BABCP Provisional Accreditation CBT
GDPR Compliant
I have worked for the NHS Child & Adolescent Mental Health Service (CAMHS) with children, young people and their parents/carers since 2002.  I see people with ASD, ADHD and a wide range of mental health difficulties including depression, anxiety, panic, OCD, PTSD, specific phobias and other conditions.

My background is in children's services, both in a multi-disciplinary children with disabilities team and in children and families teams. I have also worked with adults who have disabilities.

In my private work I offer CBT for adults as well as children and young people and have undertaken additional training in adapting CBT for people on the autism spectrum and for people with cancer. .
Stefan Bell
Cognitive Behavioural Therapist
Post Graduate Diploma in Cognitive Behavioural Psychotherapy (Level 2 BABCP accredited)
BSc with Honours Degree in Biology and Behavioural Studies.
Member of the British Association for Behavioural and Cognitive Psychotherapies (BABCP)
GDPR Compliant
I am a British Association of Behavioural Cognitive Psychotherapies (BABCP) Accredited Cognitive Behavioural Psychotherapist with 10 years of NHS experience. I have worked in various NHS adult mental health foundation (MFT) trusts as well as children and adolescents mental health services (CAMHS). I am currently working in private mental health care in the South Manchester and Cheshire area.

I have experience of working with all age groups suffering with a variety of disorders. My experience to date includes working with Complex Trauma with PTSD, Social Anxiety Disorder, Generalised Anxiety Disorder, Separation Anxiety, Specific Phobias, Panic Disorder, Health Anxiety, Low Self Esteem, Perfectionism, Low Mood, Depression, IBS and Obsessive-Compulsive Disorder. Further to this I am also trained in Schema Therapy and I am currently working towards international accreditation with the International Society of Schema Therapy (ISST). I have experience working with Borderline Personality Disorder and Obsessive Compulsive Personality Disorder.

I thoroughly enjoy working with people of all ages and in particular people 18-25 years of age helping them to enhance their lives, and work through their troubles collaboratively. This age group have high levels of demand placed on them; in terms of developing their education and then transitioning to the work environment. I am an empathic individual and thrive on listening to people; being able to relate to this age group particularly well, and understanding the troubles that they often struggle with. I value and respect all of my clients and aim to provide the highest standards of service and care.

I have a huge passion for the work that I do within the field of Cognitive Behavioural Psychotherapy as well as other therapy modalities and I am currently continuing research in the field of Cognitive Behavioural Psychotherapies.
Chrissy Dickens-Paice
Therapeutic Practitioner
Trained in EMDR and DDP
MSc Psychological Research Methods
Diploma in Psychology (Conversion for Postgraduates)
BSc (HONS) Social Work
HCPC Registered
Registered with the EMDR Association
GDPR Compliant

I have worked with children, young people and families affected by trauma and adverse life events since 2004. Since 2007, I have specialised in working with those who have emotional and/or mental health difficulties. I currently work both for the NHS and independently, working with people who have a broad range of difficulties including anxiety, depression, trauma-related difficulties and post-traumatic stress disorder, low self-esteem, separation and loss, attachment difficulties and adverse life events. I have specialised in both consultation and trauma and am currently the clinical lead for these areas.

I believe in the importance of a safe and supportive therapeutic relationship that provides the foundation for individuals to be able to engage in and continue therapy. I am passionate about working collaboratively with people and experience has shown me that this facilitates individuals to be able to move forward and achieve their goals. I adopt an integrative approach, using evidence-based models and techniques to meet the unique needs of individuals. I predominantly use EMDR (Eye Movement Desensitisation and Reprocessing) and DDP (Dyadic Developmental Practice) however my approach is also informed by Cognitive Behaviour Therapy, counselling techniques, Brief Solution Focused Therapy, mindfulness and creative therapies.
Dr Lucie Rutter
Doctorate in Clinical Psychology
Registered with the Health Care Professions Council (HCPC).
GDPR Compliant

I have eight years experience working in both NHS and private mental health services. I currently work in a service with parents whose children have with a wide range of behavioural and emotional difficulties. These include difficulties with feeding, sleeping, toileting, selective mutism and school refusal.

I use evidence based approaches and have a particular interest in Video Interaction Guidance (VIG). I am accredited in the Webster Stratton Incredible Years parenting programme.

My aim with families is to enhance positive parenting strategies and strengthen the relationships between children and their parents.

I have worked with adults with a broad range of mental health problems. The therapeutic approaches I use include Cognitive Behavioural Therapy (CBT) , Acceptance and Commitment Therapy (ACT) and Mindfulness based therapies.

I have experience working with a wide range of difficulties including anxiety, phobias, panic, low mood, sleep difficulties, OCD, low self esteem, emotional difficulties, trauma and eating disorders.

I have an interest in working with individuals who experience physical symptoms and pain that may have emotional and psychological roots.
Nigel Spears
Clinical Hypnotherapist
(seeing adults and children)
Clinical Hypnotherapist
(seeing adults and children)
MSc. in Clinical Hypnotherapy
CPPD. In Cognitive Behavioural Hypnotherapy
Diplomate of the British Society of Clinical Hypnosis
Advanced practitioner of the General Hypnotherapy Register
BACP Compliant
GDPR Compliant

I am a clinical hypnotherapist who has worked in private practice since 2010. By expertly tailoring clinical hypnotherapy treatment to each adult or child's particular needs, I help relieve a wide range of medical conditions and mental and emotional difficulties. I can often help with stubborn, persistent and deep-rooted problems such as insomnia, IBS and skin conditions including eczema and psoriasis.
In 2018, I launched HypnoConceive®: a unique fertility clinic specialising in offering men and women perfectly natural, safe and side-effect free fertility treatment. Hypnotherapy is clinically proven to increase natural conception by 50% and double IVF embryo transfer success. Egg quality significantly improves and sperm count can increase by approximately 800%.
I specialise in relieving the most overlooked cause of infertility; mental and emotional blocks. It helps increase fertility, natural conception and IVF success with unexplained and diagnosed cause infertility. It also offers a valuable alternative for ovarian hyperstimulation syndrome (OHSS) and where FSH and AMH levels indicate low ovarian reserve/premature ovarian insufficiency. To learn more please visit
www.hypnoconceive.co.uk
Small-scale clinical research which I conducted into the effects of hypnosis on insomnia, proved so successful, it was published in an international medical journal and became another area where I specialise. It also resulted in me becoming one of around twelve hypnotherapists in the UK to have a clinical hypnotherapy master's degree.
To get the best possible results with IBS, I use a two pronged approach. The first uses an expertly tailored approach which calms the digestive system and relieves the physical and biological symptoms. The second uses Dr OS. Palsson' 7 stage American clinical hypnotherapy protocol, which similar to Professor PJ Whorwell' 12 stage UK protocol has been clinically proven to relieve IBS for over 20 years. Results show that 76-80% of IBS can be relieved with hypnosis.
For more information about hypnosis, hypnotherapy and what I can help with, please visit
www.headstartclinicalhypnotherapy.com
Dr Jackie Chang
Drug and Alcohol Counsellor
Integrative Counsellor
Diploma in Counselling. University of Manchester 2000
M.Sc in Addiction Counselling. University of Greenwich 2002
Member of BACP
Accredited member FDAP
GDPR Compliant

As an integrative counsellor I can help people deal with a wide range of problems including anxiety, depression, low self-esteem and feelings of loss and hopelessness. I listen carefully and respectfully to clients without making any judgements and I help them to make sense of the situation in which they find themselves. Then I continue to work collaboratively with clients so that they develop the skills necessary to overcome their problems, thereby moving on to a happier and more fulfilling life.

I have a special interest in working with clients with alcohol, drug and gambling problems.

Alcohol & Drug Use Assessments.
These are available for people whose alcohol or other drug use is causing problems in their lives but who are not yet sure if they are addicted (dependent). Clients are helped to take a realistic look at their problem and make wise and healthy decisions about the best way forward.

Recovery Coaching
is appropriate for addicted clients who are newly abstinent. The aim is to help them take and maintain responsibility for their sobriety and to develop the healthy living skills to deal with life's problems without recourse to chemicals (drugs & alcohol)

Family Coaching
is intended for family members and close friends of people who love someone who has developed addiction. The indirect 'fall-out' suffered by such families can be even more serious and longer lasting than the harm suffered by the addicted person.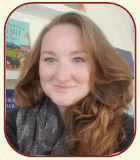 Emma Mahon
Neurodiverse Learning
BA (Hons) in Primary Education
Qualified Teacher Status (QTS)
Specialist Dyslexia Teacher-Approved Teacher Status (ATS)
Post Graduate Certificate in Specific Learning Differences
Post Graduate Diploma in Specific Learning Differences
Masters Units in Specific Learning Difficulties: Consultancy and Diagnostic Assessment
AMBDA Certified Diagnostic Assessor of Specific Learning Differences
NPQML in School Leadership
GDPR compliant

I have always been fascinated by the ever-developing neurological research into different brain types and how a child's neurological profile can impact on the way in which they learn. It became my passion to investigate individual learning styles through diagnostic assessment and to develop teaching programmes designed to match the individual child's optimum way of learning. I began my career teaching both in mainstream and in Specialist Education, as Lead Teacher of Cheshire's largest Resource Provision for children with Autism and Complex Needs. I have also had the opportunity to develop and run an Inclusion Outreach Service for schools, as well as supporting my own school in role as a Special Educational Needs Coordinator.

I have extensive and varied experience in all aspects of Special Educational Needs and Neurodiversity, with Specific Learning Differences (SpLD's), such as Dyslexia, being my most specialist area of expertise. In this particular field I have been called upon to advise schools across the UK, USA, and many other countries around the world, delivering bespoke INSET training for education settings.

I pride myself in providing diagnostic work to children and young people that whether results in a diagnosis or not, provides the child with an understanding of Neurodiversity, of their own learning profile, and most importantly, an understanding of their own strengths.
Dr Lucy Kornecki
Senior Clinical Psychologist and Director
Doctorate in Clinical Psychology
BSc (Hons) Psychology
HCPC registered
Member of British Psychological Society
GDPR Compliant
I have worked in the NHS for over 10 years & qualified as a clinical psychologist in 2010. I have undertaken private work for a number of years, both in therapeutic & legal capacities. I currently specialise in working with children, young people & their families as well as adults. I have experience of working with severe mental health problems in, including anxiety & panic, OCD, PTSD, health anxiety, social phobia & depression, behavioural difficulties, risk (in particular self-harm) & Autistic Spectrum Disorders (ASD). I am trained in the Autistic Diagnostic Observation Schedule & have experience of assessing & diagnosing ASD in young people and adults. I primarily use a Cognitive Behavioural Therapy (CBT) approach but also have experience in family therapy & approaches such as mindfulness & Acceptance & Commitment Therapy (ACT) one of the 'Third Wave' therapies of CBT. I also have experience of working with young people and adults in forensic services.

As a parent it is often daunting to think about bringing your child to see a psychologist and the young person themselves can be very anxious, not knowing exactly what it will be like. Likewise it can be difficult for adults to make the first step in engaging in therapy. I have an honest approach and am always clear about what I think the difficulties are and what is needed to help people recover from them. I try to be flexible and creative in my approach, with a focus on making people feel at ease, particularly when I meet them for the first time. If young people don't feel they can come into sessions on their own at first I am happy for parents to accompany them and also for parents to help explain what their difficulties are if they are unsure about how to do this. Where confidentiality will allow I include parents in the therapy by providing summaries of sessions and asking for their help in supporting their child with out of session tasks. I am happy to see parents on their own to offer advice about how to support a young person if they are not keen to attend therapy themselves.

I have experience of doing group sessions with families, helping discuss difficult relationship issues or difficulties that are having an impact on various family members. This can often make a huge difference as it is a different environment and the session provides a boundary so everyone's views can be respected and people are reminded of the need to listen to each other. Each young person and families needs are different and the type of approach you would like to take (whether that is individual or group sessions) can be thought through in the first session and altered if required as the therapy moves along.
Elaine Mayall
Co-ordinator
Retired Cognitive Behavioural Therapist and Counsellor
M.Sc Cognitive & Behavioural Psychotherapies, 2000
M.Sc. Occupational Psychology, 1993
Diploma in Counselling, 1996
BABCP accredited / BACP registered member
GDPR Compliant

I worked in the NHS from 1993 to 2006, as both a therapist and manager. Since 2006 I have worked exclusively at The Rooms in Poynton. In 2017 I retired from my clinical practice and now concentrate on my role as Director of The Rooms in Poynton and co-ordinator of The Rooms of Knutsford.
Dr Lauren Adderley
Clinical Psychologist
Doctorate in Clinical Psychology
BSc (Hons) Psychology and Biology
HCPC registered
GDPR Compliant
I qualified as a clinical psychologist in 2011 and have since worked in both private and NHS settings. I specialise in working with children, adolescents and their parents/families but also work with adults. I am especially interested in perinatal and infant mental health (pregnancy until the end of the first year).

Therapeutically, I work with a wide variety of presenting problems. I am particularly experienced in the treatment of anxiety disorders including OCD, panic and phobias. I also have vast experience of working with low mood/depression and self harm.

Along with a colleague I provide group interventions for parents of young children with anxiety and/or behavioural difficulties.

I work largely within a cognitive behavioural therapy (CBT) framework but also draw on other therapeutic approaches, including cognitive analytic therapy, dialectical behaviour therapy and attachment-based models in order to inform interventions.
Lyndsey Bevan
Specialist Occupational Therapist
BSc (Hons) Occupational Therapy
PGDip Working with children, young people and families: a psychoanalytic observational approach
HCPC registered
Member of the Children, Young People's and Families Specialist Section of the Royal College of Occupational Therapy
GDPR Compliant

Occupational Therapists (OTs) are often concerned with the difficulties people have in carrying out everyday activities. OTs work holistically, using areas of strength or interest for engagement in assessment and/or intervention.

I qualified and have worked in the NHS since 2008 in a variety of settings within children's services, including Paediatrics, Child and Adolescent Mental Health Services (inpatients and community) and second opinion diagnosis of Autism Spectrum Disorders.

I work with children and young people to think about both their strengths and difficulties in their day to day life, looking at self care (washing, dressing, eating), productivity (school, work, volunteering) and leisure (hobbies and interests). I am able to work with infants, children, young people and families to work towards achievable goals to improve quality of life and help them to achieve optimum function.

I can help with assessment and intervention of possible Neurodevelopmental disorders (ASD and ADHD), sensory processing needs, fine and gross motor difficulties, recommending specialist equipment and adaptations to the environment. I can use a variety of methods including advice and information, signposting, coaching, adaptation, rehabilitation and skill development.

I have a special interest in undertaking assessments and intervention for children with possible ADHD and/or ASD, working with children who experience Sensory Processing Difficulties and with children with complex physical difficulties such as Muscular Dystrophy.
Katy Baldwin
Highly Specialist Speech and Language Therapist
B.Sc (Hons) Psychology
M.Sc (Hons) Language Pathology
HCPC registered
Member of Royal College of Speech and Language Therapy
GDPR Compliant

I am an experienced Highly Specialist Speech and Language Therapist specialising in autism and social communication difficulties. I have worked in the NHS, and qualified as a Speech and Language Therapist in 2006. Since then I have worked with both children and adults with social communication needs in a variety of different roles. I mainly work within multiagency teams both for the NHS and independently; assessing, advising and providing intervention for children and teenagers with social communication difficulties and autistic spectrum conditions. I have wide experience in delivering interventions for both children and adults with a broad range of social communication needs, and of supporting other professionals working with them.

I have a flexible, functional and personalised approach to working with my clients. I know how important it is to help deal with real life situations. I consider social, emotional, developmental and environmental factors alongside speech and language skills. I apply my knowledge and experience to help work meet the specific needs of individuals and families, and really enjoy working to help people understand their difficulties and improve their social communication skills.
Joanne Robertson
Cognitive Behavioural Therapist
BABCP Accredited
Post Graduate Diploma in CBT
B.Sc Psychology
Post Graduate Cert in Primary Mental Health Care
GDPR Compliant

I help the people that I see to get better at being themselves, and to live the lives that they want to live.

In order to do this, we can work together to make sense of how certain experiences in your life may have lead to the development of key fears and negative beliefs, as well as patterns of behaviours, which may be contributing to psychological difficulties. I will help you with where to start in becoming "unstuck" and to move towards making lasting changes that will allow you to live a happier life in line with your values.

Additionally, it is important to recognise that the business of being human is hard, our brains have developed to prioritise survival over happiness. I will help you to build new skills to manage difficult emotions and our brains tendency to focus on the things that are threatening to us.

I have worked using a Cognitive Behavioural approach for over ten years in both NHS and private health settings, treating a wide range of common psychological problems. My work is heavily influenced by Compassion Focused Therapy (CFT), which was developed by Paul Gilbert to help people who struggle with high levels of self-criticism and shame. I have found that CFT has immeasurably enhanced my CBT practice and I have seen the benefits of this approach repeatedly in my clinical outcomes.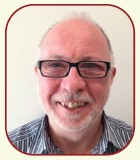 Paddy Rafferty
Cognitive Behavioural Therapist & Couple Therapist
Diploma CBT | Adv Dip Counselling
M.Sc Applied Psychology | Grad Cert Couple Counselling
Mindfulness Teacher | Member British Psychological Society
BABCP accredited | Accredited Drug/Alcohol Counsellor
Trained EMDR therapist
GDPR Compliant
Since qualifying as a counsellor in 1996 I have worked continuously as a therapist both inside and outside the NHS. I am an accredited counsellor and Cognitive Behaviour Therapist and I am a fully qualified Relate counsellor and IAPT Couple Therapist for Depression. I am also an Eye Movement Desensitization Reprocessing (EMDR) therapist. Finally, I am a certified Mindfulness Teacher and an accredited Breathworks Mindfulness Teacher.
As a therapist I am trained to work with the full range of depression and anxiety problems (panic, generalized anxiety, health anxiety, social anxiety, OCD, and the impact of traumatic life events including PTSD) as well as other difficulties such as bereavement and loss, low self-esteem, body dysmorphic disorder, some eating disorders and troubled relationships.
Alex Woore
Cognitive Behavioural Therapist
Post Graduate Diploma in Cognitive Behavioural Therapy (CBT)
BABCP Accreditation
Post Graduate Diploma in Child and Adolescent Mental Health
BSc (Hons) in Psychotherapeutic Interventions
Registered Nurse (Child) - Diploma in Nursing
NMC Registered (Nursing and Midwifery Council)
GDPR Compliant
I have worked in the NHS for 25 years. I initially worked in Paediatrics on Children's wards, then transitioned to Child and Adolescent Mental Health Services (CAMHS) in 2001 to specialise in children and young people with emotional difficulties. I worked with young people presenting with distress as a result of life events/trauma such as parental separation, school difficulties, exam stress, illness, accident and loss/bereavement. I also offered support to parents in managing these difficult times, their child's distress and/or behaviour.

More recently, since 2009 I have combined both specialities and currently work with children, young people and their families delivering CBT for those with Chronic Fatigue Syndrome/ME (CFS/ME) and other chronic physical health conditions, with or without emotional components. This includes CBT for associated sleep problems, low self-esteem, perfectionism, anxiety and low mood.

Likewise, alongside this I have worked within a voluntary 16+ therapy service delivering CBT for adults with social anxiety, health anxiety, panic disorder, generalised anxiety, post-traumatic stress, low self-esteem and depression.

My passion as a CBT Therapist is in working together with the child, adolescent and family, or an adult, to understand and overcome what may be holding them back and working towards achieving the goals they strive for. Therapeutically I have experience across the age range in treating a broad range of emotional distress and mental health difficulties.

I have a special interest in CBT for chronic physical health conditions.
Sam Beaumont
Counsellor & Couple Counsellor
Accredited diploma in counselling
Post graduate certificate in supervision
Training in couples counselling



I am a very experienced counsellor, having qualified 13 years ago. I have provided counselling through various organisations, including universities, social service and the NHS as well as private work over the duration of that time. I work with a wide variety of clients with a broad range of concerns. These include: life adjustments, issues of identity, bereavement and loss, depression, low self esteem and confidence. Sometimes it is not clear what it is that is bothering you and the attentive listening of another will help you identify it.

My original training was in person centred therapy. This is the belief that our early experiencing influences the way that we feel, think and ultimately react toward the world. So the beginning process of counselling is to provide a non judgemental, unconditional relationship where those parts of your experience can be brought into awareness, understood and allow it to shift or add to your current perspective. This is a process of increasing self understanding and compassion for ourselves. In this way we can change and move forward with our lives. Over the years I have drawn from knowledge and understanding of other psychotherapeutic approaches and can integrate this into your therapy.

I am also a trained and experienced couples counsellor. I work with couples to help them understand each other and their relationship better, and to aid communication between partners. This is often for couples who wish to repair or improve their relationships but can also be very useful for couples as they decide to end their relationship in order to reduce levels of conflict.
Julie Haworth
Counsellor & Integrative Psychotherapist
PGCert. Integrative Psychotherapist, MBACP Reg.
PGCert. Education



I am an experienced BACP Registered Counsellor and Integrative Psychotherapist, providing individual counselling and psychotherapy. I have worked in various NHS settings, and continue to work part-time as an NHS counsellor in Manchester.

My main areas of interest are bereavement, grief and loss, childhood bullying, domestic abuse, childhood sexual abuse, low mood, low self confidence, identity issues.

My counselling practice integrates a number of theoretical models. I aim to help people develop their inner freedoms to interpret their experiences meaningfully. I work by building a therapeutic relationship grounded in courage, creativity, warmth, compassion, and honesty. You will be encouraged to trust in your intuitive ability and together, we will work through the issues bringing you to therapy, building your confidence to make the changes you want to make.

If you've never been in counselling or psychotherapy, it can be hard to believe that talking can be helpful. But if you're depressed and feeling bad about yourself, you can be profoundly helped by an in-depth conversation in which you come to trust, understand and respect yourself. If your emotions are confusing, talking about them can bring clarity. Talking about your stress and anxiety is a first step toward making it manageable.

When you give yourself time and space to be heard, and when someone truly listens, talking can help you feel connected, valued, whole, and respected.